This feature is not available in all solutions. For more information, contact your supplier point of contact.
Overview
Zift123 helps you create a more collaborative sales process by automatically assigning and distributing qualified leads via intelligent email workflows, or directly into the CRM system you already use.
You will receive the data and insight you need, when and where you need it. Leads are delivered reliably along with relevant details such as profile data (name, company, etc.) and lead history (campaign, emails opened/clicked, website views, etc.) to establish rapport, nurture prospects, and close more deals.
Some suppliers distribute leads to partners. Lead distribution has the following benefits:
Leads delivered via email to your email inbox, customer relationship management (CRM) software, and/or the Zift123 Message Center.
Enable visibility and tracking across the entire lead lifecycle.
Leads can be followed up on with deeper understanding of prospect interests.
Easily see and share feedback, track lead activities, and measure results with automated closed-loop reporting.
Leads can be nurtured until they are ready for sales engagement.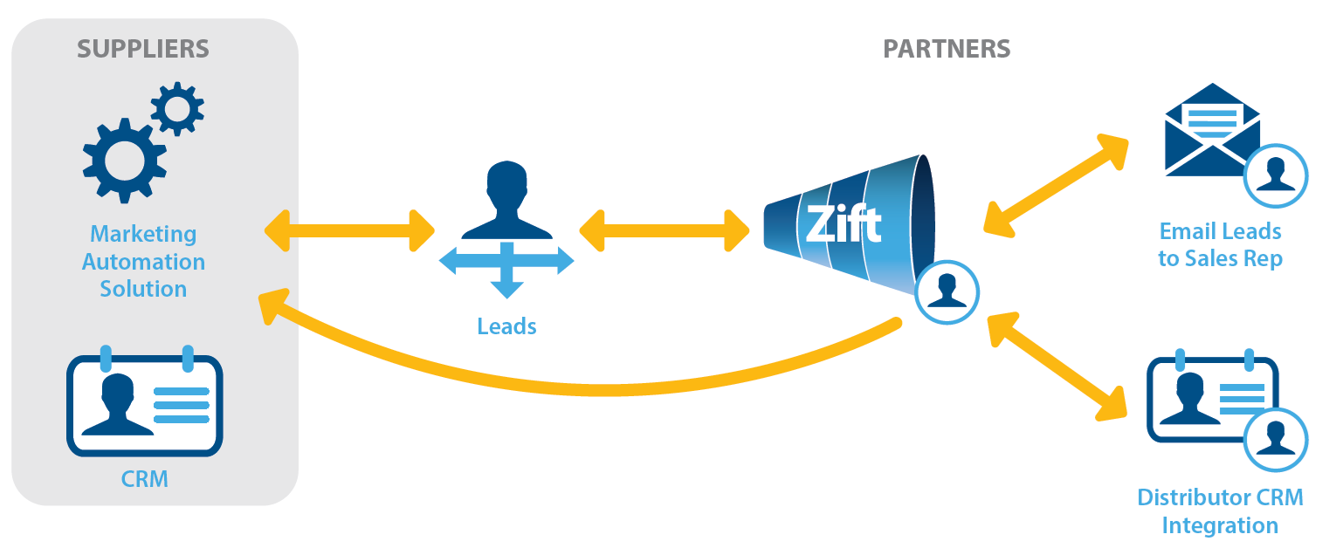 You can see your distributed leads from Contact > Distributed Leads.
In this view, you can do the following:
Export distributed leads to a CSV file. Logged in users can access exported files directly in the My Downloads Center.
Search for distributed leads by name or email address.
Filter distributed leads by distribution source.
Filter by distribution status.
View the number of distributed leads you have received from your supplier.
Sort by distributed leads by status, creation date, or name.
The columns for the display are lead name and title, lead email, company associated with the leads, phone number for the company associated with the lead, and date created.
Click on a lead to view its profile information and activity history.