Highlights
Social posts to all supported platforms can be added to campaigns.
With default filters, users can focus on the content that matters most.
26 February 2018
The Nightly Lead Export can now be accessed by multiple Zift123 users in My Downloads. Add new recipients under Settings > CRM Settings. Learn more about setting up the Nightly Lead Report.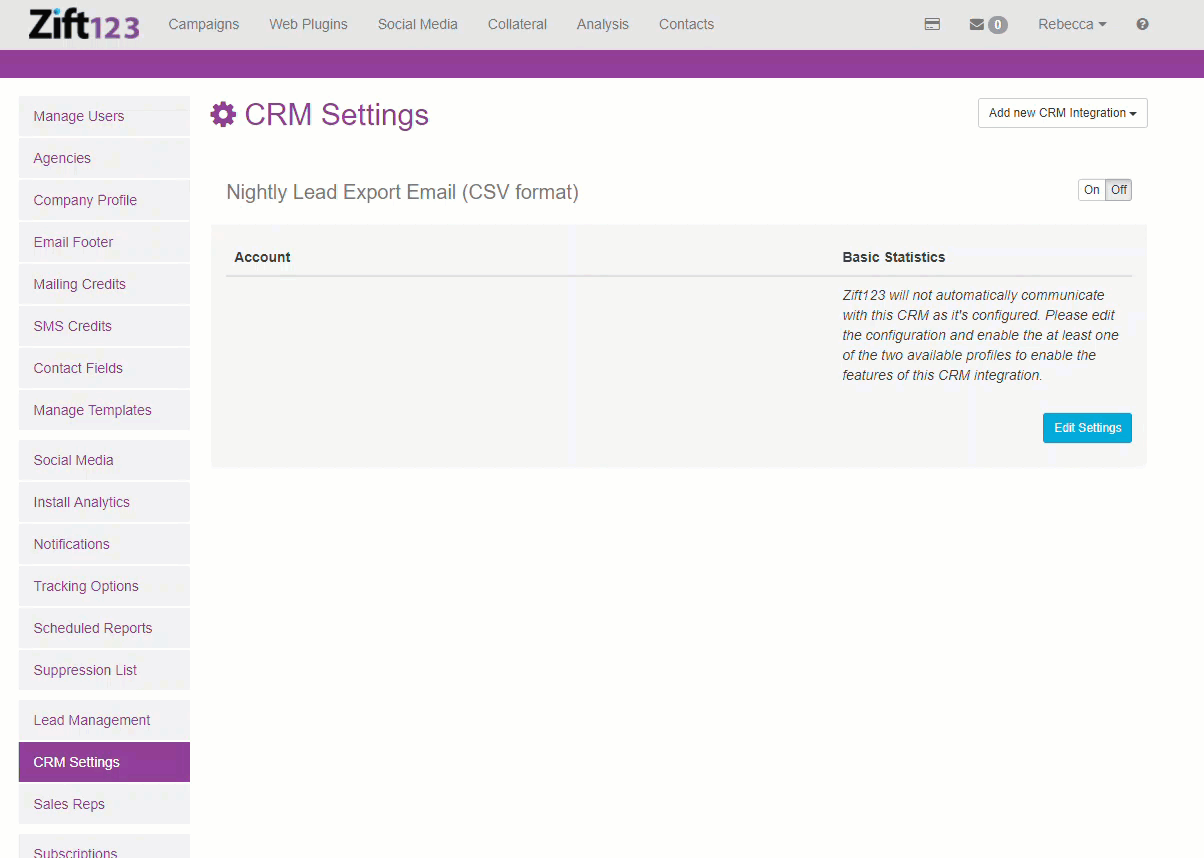 19 February 2018
Social posts can now be added to a campaign using a wizard that walks you through the process of configuring, customizing, and scheduling social posts in a campaign. You can select the posts your suppliers recommend and then edit content, images, and scheduling. You can elect to add a time to start or to skip posts that are recommended by your supplier. Learn more.
In addition to the new social media wizard for adding social media to a campaign, there's also an social media activity dashboard that makes finding social media statistics easier! The new dashboard has two views, draft and active. In the active view, look for statistics for user interaction and a schedule option. In the draft view, we alert you of posts that need attention, provide a list of the existing schedule, and allow you to edit each post.
Content tags can be used to create default views based on selected Zift123 Filters. This new functionality will enable users to focus on the content that matters most to them regardless of where they sign into Zift123. Filters are available in these single subscription views: Browse Campaigns, Browse Plugins, Upcoming Posts, Library Posts, Browse Collateral, Customizable Collateral, and Collateral Programs. Learn more.