To remain competitive, you need to be heard above your competitors.

The continuous noise of emails, banner ads, telemarketing calls and paid search is deafening. But great content—whether in the form of an article, a whitepaper or an email—stands above the buzzing to interest, engage and convert leads into customers.
We've all heard it before: Content is the keycommunication conduit. Content is our voice in a world where customers stay incognito as they look to research a problem or create a better way of doing something. Content is how we brand and tell our story.
Whether you're creating content or curating pieces to repurpose or reuse—make sure it's personal, provides valuable information, and speaks directly to your customer. Align the content to the needs and pain points of one persona. Addressing more than one persona in a piece of content is no longer personal. And if it's not personal and if it does not provide valuable information, customers are not getting the experience they expect, and you will lose them.
Five Tips for Great Content
Keep it tight and on-topic: Wandering through a variety of thoughts in a single piece makes it difficult for the customer to find the solution they are looking for and to stay engaged.
Speak in the voice of the customer: Using acronyms and phrases from your industry or organization can cloud the meaning. For example, if your content contains words like "improved throughput" and "optimized resource usage" but your potential customers are talking "reduced cycles" or "increase server capacity" the chance of activating the lead is reduced. Think about it from their point of view. Use their terms, and apply them to the problem your company solves.
Great content educates: Content explains how to solve a problem. Shout your benefits, not the features and functions of your service or solution. Benefits create an emotional response in our brains and are what we remember later.
Content that engages doesn't sell your product or service: Selling negatively impacts the customer experience by turning off the buyer who is researching solutions. Have you ever run a webinar during which the audience remained engaged until the presenters started speaking about their specific products? Boom! The number of attendees will drop off as soon as they sense a sales pitch.
The format for your content doesn't make it good or bad: But some formats are more commonly used for example whitepapers, solution briefs, e-books, and infographics. Use formats that resonate with your customers. Multiple formats make content accessible to a wider array of customers than if the content is only published in one medium. This is because customers engage differently with different formats.
Great content:
Generates more inbound traffic
Increases engagement with target customers
Generates more leads
Increases sales
Builds organic popularity
Creates brand awareness
Positions you as a thought leader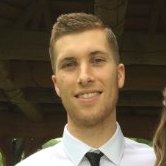 Originally posted on Channel Chatter, Submitted by: Alex Pethick
Alex has a successful background in developing inbound marketing programs and social media presence for both B2C and B2B companies. He is responsible for strategy and implementation of channel partner online advertising campaigns - as well as social media and content for Zift Solutions.