This feature is not available in all solutions. For more information, contact your supplier point of contact.
Overview
Now that you've activated and personalized your plugin and received your embed code, you need to decide where on your site to place this code. Placement of the syndicated content will vary based on your website and plugin. Here are a few best practices that may help you.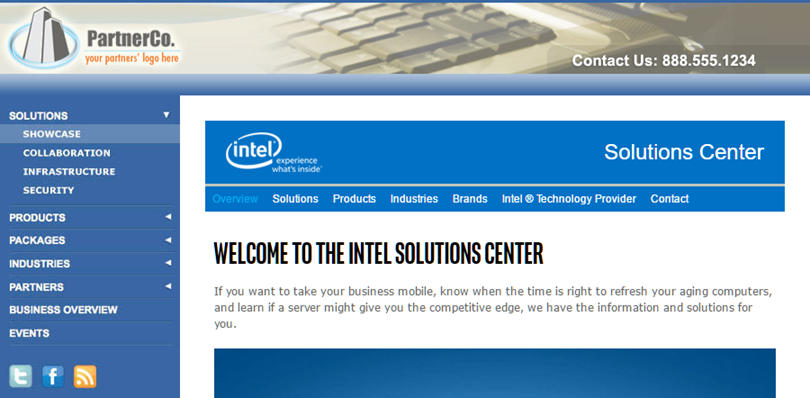 Types of Web Plugins and Where to Install Them
Widget

A widget or banner is typically a smaller piece of content that is not meant to live on its own page.
It's typically a special offer or incentive.

Consider installing a widget on a high-traffic page like your Home or Promotions page.
Here's a banner example (company name is blurred for privacy):
Here's an example of a widget installed on a page:
Showcase

Web plugins or product showcases are larger pieces of content.
A web plugin is typically meant to be on your website as its own page - for instance, as a product page, event page, or registration page.
A product showcase is like a web plugin, but it can be multi-page.

Consider installing your web plugin as its very own page on your website, which you would navigate to from your Home, Products/Solutions, or Supplier Listing page.
Here's an example (company name is blurred for privacy):
Here's an example of a plugin installed on a page, between the global header and global footer: