Overview
This feature is not available in all solutions nor for all collateral content. For more information, contact your supplier point of contact.
Collateral content provides you with the means to build, mix, and promote business engagement and conversation. It comes in many forms: audio, text, video, images, and more. This content allows you to target the interests of your audience with the most relevant content in many formats. Delivering the right content in the right format at the right time to your customers.
Suppliers can provide you with Collateral content that is customizable or downloadable or a combination of the two. Customizable content can be personalized, emailed, distributed, or shared.
Use Personalization to add/edit logo, phone number, email, website info, mailing address, and other supplier determined content.
Use Email to send to an individual.
Use Distribute to share a PDF or URL. You might use the PDF in an email or embed the URL on a website
Use Share to quickly add posts to social media.
Prerequisites
You should be familiar with the following topics before continuing:
Zift123 Username
Zift123 Password
How to Access the Collateral Wizard
From Browse Collateral or My Collateral, filter on the Collateral Type.
Select Customizable for the Collateral Type.
Select the Collateral to customize.
Select Edit or Review to access the Customizable Collateral Wizard.
Complete all tabs paying particular attention to complete the Personalization step for all pieces of collateral.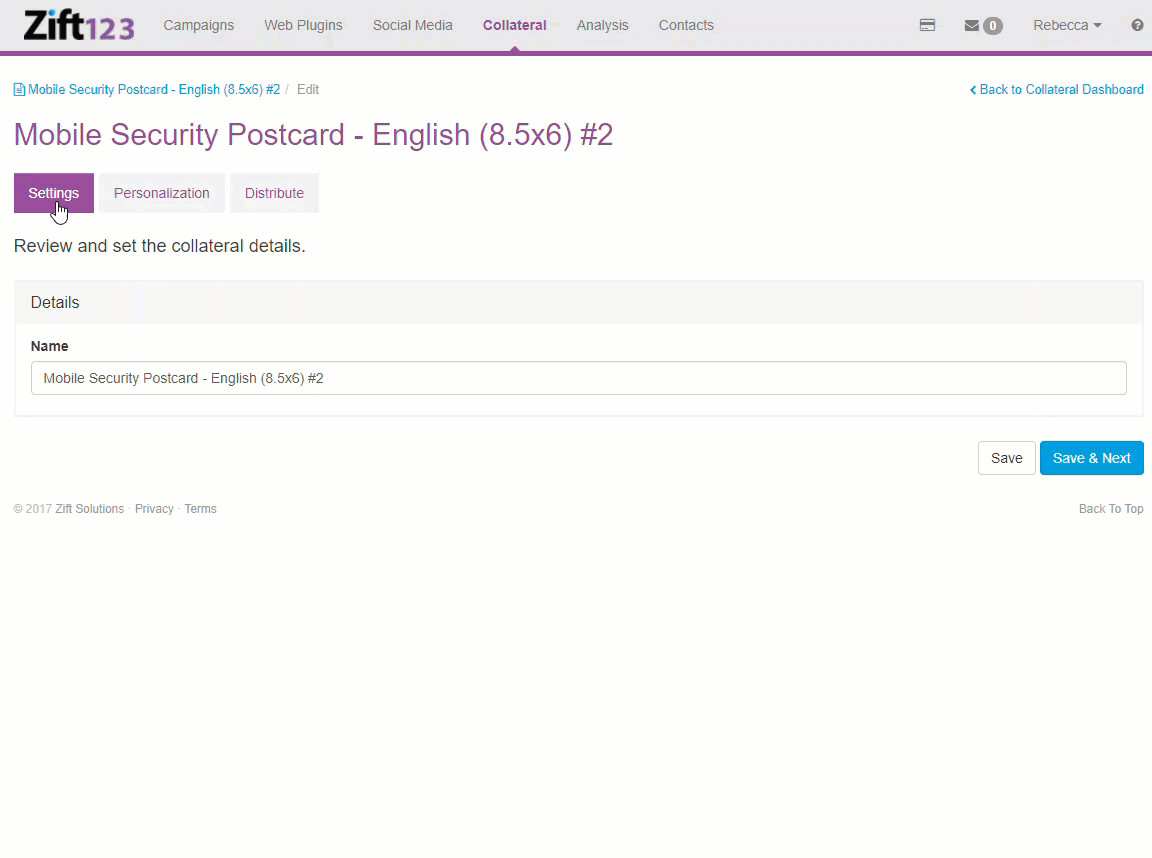 Back To Top