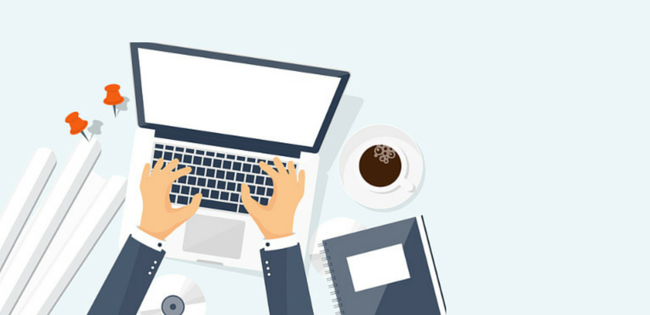 Why is my email open rate so low? Why aren't my email campaigns producing any conversions? What am I doing wrong?
These are questions that every email marketer has, at one point or another, asked themselves. If you find yourself asking these questions on a frequent basis, this post is for you.
Before you get started on your next campaign, overcome the email marketing blues and check out a few best practices for lead generation-based email campaigns:
1. Content
Before you start crafting the content of your email, there are a few questions that you should ask yourself:
Do I have a message to share with my readers that is: interesting, valuable, helpful or newsworthy?
If I received this email in my inbox, would I actually open and read it? Or would I delete it like the other 30 marketing emails that I receive in the day?
Is this overtly self-promotional? If so, take a deep breath and start over again, because no end user will engage in a positive way with your email (in fact, it might have the opposite effect).
If, after you have asked yourself these questions, you feel as though your content idea passes the test, you are able to proceed with crafting your email content.
In crafting your message, it is imperative that you are writing for your reader. This seems simple enough, but it might be a bit more difficult than you might think.
If you are familiar with the contacts in your database, and their interests and pain points, then it should be fairly easy to ascertain what topics would appeal to them. If you are not as familiar with your database's interests, a great place to start would be your past email performance, your website analytics and social media metrics. Using this reporting will allow you insight into what your target audience is interested in, based on the pieces of marketing they interact with the most.
Once you have decided on content that you believe would interest your readers, you must decide on your email format.
Will all this content be placed within the email? Or will additional steps be necessary for the user to obtain this information? If you would like to use your email to create leads, consider linking to a webinar, white paper, PDF, etc. that is located outside of the email. You can have these items of value be 'gated,' which means that users must complete a registration form to receive the rest of your content.
You may think that having this additional step will seem inconvenient to your audience and cause them to lose interest in your content. Research has shown evidence to the contrary, indicating that readers will perceive this content as more valuable than they would if it were available to them without registration.
This creates a win-win situation for you. Not only have you collected this contact's information, and turned them into a lead, you have also helped them to become a more educated, qualified lead. A more educated, qualified lead is, more than likely, better able to make purchasing decisions that can lead to a conversion for your sales team.
2. Create compelling subject lines
The old adage, "don't judge a book by its cover," doesn't necessarily ring true when it comes to email marketing. With 64% of people saying that they open an email based on the subject line, your 'cover' (in this case, subject line) better make your email worth reading.
So how do you ensure that your subject line entices your end users to open your email?
Length: Make sure you avoid the dreaded ellipses! Your subject line will be cut off at 80 characters for most email service providers, making around 50 characters the best performing sweet spot for length.
Verbiage: Skip words that convey a sense of urgency or any spammy words like "FREE" "magic" "secret" etc. Using these types of words in your subject line can turn people off, and research has shown that just the appearance of spammy words like these can decrease click-through rate up to 59%.
3. Calls-to-action
Getting your email opened is only half the battle. Now you have to get engagement! A call-to-action (CTA) is a button, link or line of text that gets readers to perform a specified action (which in our current case is to engage with more content).
CTAs are used in emails where an additional step of engagement is required from the reader to gain access to more information. This will then lead to a landing page that has more information to complete or access to an offer.
One of the biggest mistakes that email marketers make is having more than one CTA within an email. Having multiple CTAs makes it difficult for the end user to know exactly what path they should take, and can end up being confusing. Don't let your message get muddled. Having one CTA per email will ensure that your users are following the path that you would like them to take.
This does not mean that you can't put a few different ways to reach that designated action within your email. An example of this would be putting the same CTA three times in an email, but putting it in different places or forms, such as:
A button in the header
A link in the body copy
A button at the end of the body copy
As long as they take the reader to the same place, a few different types of CTAs are not only acceptable but commonplace.
4. Landing Pages
Once your reader has clicked on your CTA, they will usually be directed to a landing page. Your landing page should provide a way for your reader to register or sign up for the content in your CTA. Your goal is to make it as simple as possible for them to get what they expect to receive.
Having your reader complete this registration form is a very important step for your email marketing success, so ensuring that there are no obstacles is vital.
A few things to keep in mind:
Re-explain the value of the offer you are providing in a clear, concise way.
Remove all distractions – this page should be solely dedicated to getting readers to complete the CTA.
Make sure that the landing page mirrors the offer presented in the email.
5. Say Thank You
One of the last components of the transaction is the "Thank You" page. After the user has filled out the CTA form with their contact information (which is now a lead), they will come to your Thank You page. This is where they receive what they came to you for in the first place. Now that they have traded you their information for the offer, they expect to receive this item to complete the transaction.
This page should provide a clear path on how to retrieve the offer, an explicit time frame in which they will receive it and clear next steps. Once this is done, their interaction with your email is complete and you're all done….right? Not so fast!
Now you have them right where you want them – on your site! Your Thank You page should give them a few additional things to interact with so that they continue engaging. An example would be another similar offer from a past campaign or a related blog post. The more time that they spend on your site, the more qualified they become to make a purchasing decision.
6. Analyze
Last, but certainly not least, you will need to analyze the results of your campaign and gauge your success. A big mistake that email marketers make is thinking that once the campaign is sent that their job is complete. Checking back on your email performance a week or so after the email has been sent will allow you to understand the way that your audience are interacting with your campaigns. This data will allow you to continue to create more engaging and compelling emails in the future.
Now you are all set to begin your next email marketing campaign! In the comments below, let me know if there are any email marketing tips or tricks you would like to see in future blog posts.
Originally posted on Channel Chatter, submitted by Lauren Phelps
| | |
| --- | --- |
| | Lauren is an experienced marketer with an extensive knowledge of various industries and marketing capacities. She is currently working as a Customer Experience Analyst, giving her the ability to assist channel partners in solving their marketing challenges through channel marketing automation solutions. |