Important: You can find the current status of all Zift Systems at https://ziftsolutions.statuspage.io/
Subscribe to Updates by providing your email address. You will be notified via email whenever Zift Solutions creates, updates, or resolves an incident.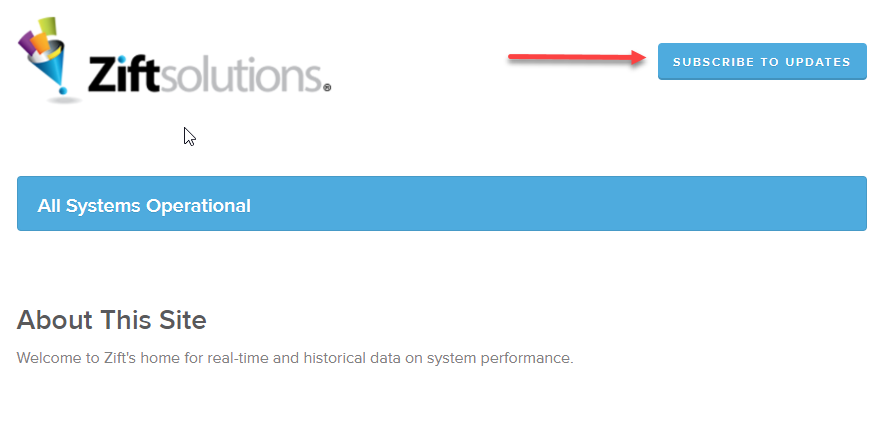 Overview
The System Status page allows Zift users to monitor the status of our systems. You can view real-time and historical data on the page. The page is divided into these sections:
The Status of the System
About the Site
Historical Uptime
Past Incidents
All Zift users can view the Zift System Status.
Zift System Status
When you log onto the page you will see a banner with the status of the Zift Systems. The statuses are Operational, Incident, Planned Maintenance, or Service Interruption. Statuses such as Incidents will have an additional explanation. This is an example of an incident that was resolved.

Historical Uptime
The Historical Uptime section shows Zift functions such as email deliverability, social deliverability, lead distribution, CRM integrations, simple processing queue, datamart processing queue, and mobile application. The status of each functional area is also shown.
Past Incidents
The Past Incidents section shows the previous system statuses and the details of any incidents.