Zift welcomes guest blogger, Stacy Madden, Marketing Manager of Greenlight Group, a Hewlett Packard Enterprise (HPE) Partner and software consulting firm specializing in Enterprise Monitoring.
I didn't grow up with Social Media and, to be honest, it took me a while to get on board.
As the primary marketing resource for GreenLight Group, I already had a lot on my plate. I wasn't entirely convinced that Social Media was worth the time and energy it would take to develop new content, manage multiple platforms and keep up with Social Media activity. But as the buzz around Social Media began to build, particularly among channel marketing and sales professionals that were using Social media to connect with customers and drive sales, I knew it was time to step up to the plate.
Furthering Our Commitment to Education – And HPE
GreenLight Group takes our commitment to educating our customers very seriously. Even though we have a small team, sharing insight with prospects and clients about what they can do with emerging technology and ensuring that they understand exactly how to use the solutions they've purchased to their fullest extent is extremely important to us. I knew that we could use Social Media to extend that educational mission but, in light of other things on my to-do list, Social Media felt overwhelming at first. Thankfully, HPE provided us with access to Zift Solutions seven (7) years ago, which allowed GreenLight Group to step into the Social Media arena with confidence. We've been incredibly impressed with the results and so has HPE.
Establishing a Strong Social Media Presence
Today, we're using Zift's Content Syndication with Email Marketing and Social Media Syndication to engage our customers more often. Zift has been instrumental in helping us establish our Social Media presence, saving us more than 20 hours per month by providing us with direct access to HPE materials perfect for Social Media outreach. Everything we need to manage Social Media is at our fingertips and we now have the ability to leverage HPE content and assets to effectively maintain our online presence without straining resources.
In fact, members of the sales and engineering team have gotten on board by developing their own brief tech videos to promote specific products that we can post on our social platforms like Twitter, LinkedIn and Facebook. I only spend about ten minutes on social per day and the difference it's made was apparent from the start. We're hearing from prospects, customers and from our HPE reps about how often they see our content online and it has even opened up international sales opportunities.
Download the Greenlight Group Case Study
I hope you'll take a few minutes to read the recent case study we did with Zift. It tells our story in more detail and may provide just the push you need to start or expand your Social Media efforts without worrying that you'll have the wherewithal to succeed.
READ THE GREENLIGHT GROUP CASE STUDY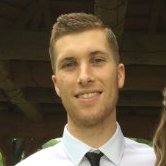 Originally posted on Channel Chatter by: Alex Pethick
Alex has a successful background in developing inbound marketing programs and social media presence for both B2C and B2B companies. He is responsible for strategy and implementation of channel partner online advertising campaigns - as well as social media content for Zift Solutions.