As a marketer, it can be difficult to prove the value of your social media marketing strategy to your internal stakeholders.
Social media is sometimes seen as only a supplementary piece to your marketing strategy, something that your company does because they 'know they should be doing it'. However, social media marketing can be a very powerful and worthwhile way to interact with your past, present and future clients.
Proving the success of your campaigns to your internal stakeholders can be daunting, especially when you don't know what to report.
Check out these relatively simple tips that will help you show the value of your social media strategy to your internal stakeholders, and have an impact on creating future marketing strategies for your business.
1. Engagement Rate:
Seeing what your social audience engages in is one of the most important benefits that social media can bring to your business. At times, companies can be overzealous and create large-scale, expensive marketing campaigns before researching the areas that their audience is interested in learning more about.
Social media provides a way to combat blind spending by allowing your company to easily collect information on your potential customer's interests, based on the reactions they have to your posts. A high engagement rate on a collection of posts with similar subject matter is a great indicator of where you should be spending your marketing money.
Collecting this information and creating a cohesive story can be done through basic reporting available in most of your social media accounts. Facebook, Twitter, and LinkedIn have made it relatively easy for you to gain access to your metrics and export them into a spreadsheet. Below you will find instructions on how to pull these reports for Facebook, Twitter and Linkedin:
Facebook:
Engagement Rate is calculated as the percentage of people who interacted with your post based on the amount of people who saw your post.

To get this information from your company's Facebook page into a spreadsheet, go to Insights > Posts > Export.

After you have successfully downloaded your report, you will see a workbook with a few different tabs. Make sure to take a look at Lifetime Talking About This and Lifetime Post Consumers by Type. Lifetime Talking About This shows all visible interactions, such as comments, likes, and shares. Lifetime Post Consumers by Type shows 'invisible' interactions such as link clicks, other clicks, photo views and video views.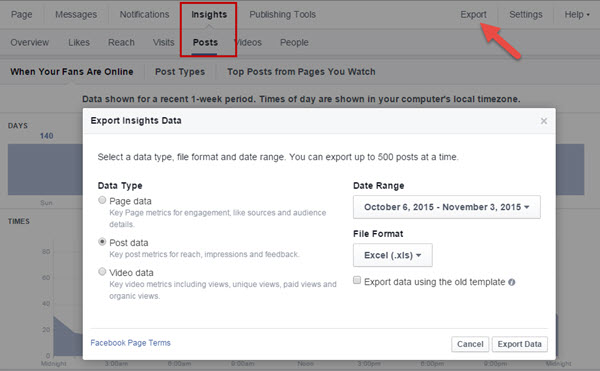 Twitter:
Twitter has a similar reporting structure that allows you to collect your metrics.
First, ensure that your Twitter Analytics Dashboard is turned on.
Once you have done this, simply export the data to a report, choosing the date range of your choice. This report has a lot of columns associated, so be sure that you pick and choose only the data that is important to your business.

LinkedIn:
To find your LinkedIn Company page metrics, simply follow these steps:
Navigate to Social > LinkedIn Metrics
Select a Company from the listing of Company Pages
Collect your valuable metrics
Don't feel like you have the time or resources available to build out a collection of social media posts? A social media syndication solution, like Zift's, can empower channel partners to promote your solutions and services.
2. Trust Factor – The Amplification Effect:
According to a Nielson report, 92% of consumers trust the recommendations of their friends. When your audience is sharing your social content with their friends or colleagues, you are not only able to reach just your current customer base but beyond to their colleagues' or friends' social audience as well.
This is not only increasing the reach, but also the reception of your post. Because people are more inclined to trust a message if it is from a friend or colleague, they will be more likely to react favorably to your messaging. This amplification effect can be measured by seeing how many times your message has been shared per social post.
3. Bolster Engagement Across Mediums:
Social media provides a relatively inexpensive way to expand upon your company's messaging from other portions of your marketing strategy. Social posts can be used to drive traffic to your website or blog, and also funnel users into your email marketing campaigns, newsletters, videos, etc. This will allow you to take your audience, who is active on your social channels, and convert them into active participants across all parts of your marketing, creating a peak audience.
This peak audience will have exposure to all of your marketing efforts across channels, making them more likely to have a strong affinity for your brand. This same engagement will also allow you to hold onto your existing clients by continuing to show your company's value. You can track this by running reports using your company's website analytics provider, such as Google Analytics, to determine which social content contributes to web traffic that results in a conversion.
Looking for an easier way to collect your social media metrics? A platform with social analytics capabilities, such as Zift's, offers an insider view of the efficacy of your social media campaigns, making it easy to measure and adjust social media efforts.
You're Ready to Go!
Knowing where to go and how to gain valuable information about your social media's performance is important, but knowing what to do with that information once you have attained it is just as crucial. Use these metrics in a way that allows you to create a narrative about your engagement and how this engagement will end up being beneficial to your business.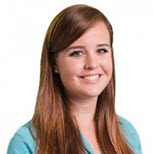 Originally posted on Channel Chatter, submitted by: Lauren Phelps
Lauren is an experienced marketer with an extensive knowledge of various industries and marketing capacities. She is currently working as a Customer Experience Analyst, giving her the ability to assist channel partners in solving their marketing challenges through channel marketing automation solutions.