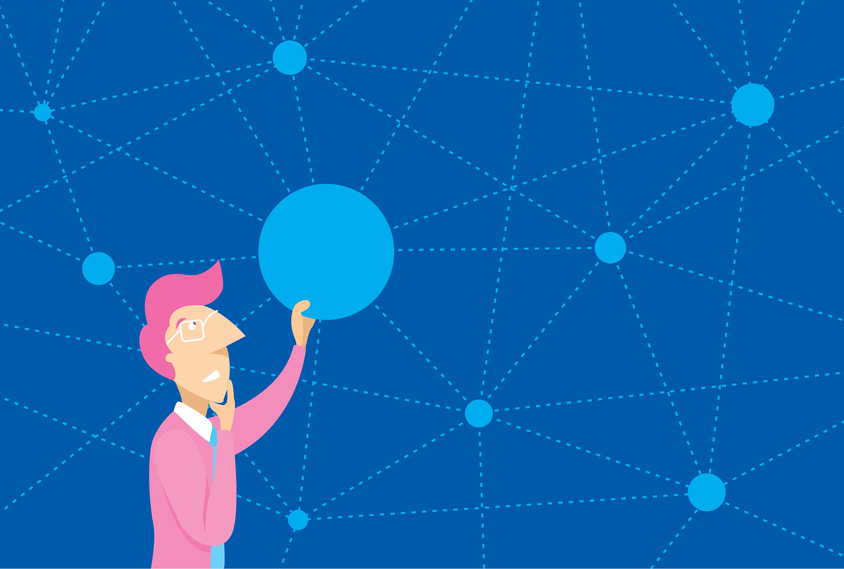 In today's digital world, there is data surrounding almost everything you do as a marketer. Analytics allow marketers the opportunity to fuel the sales process, prove value to stakeholders and provide valuable information on customer interactions.
But what are we doing with all of these fantastic, in-depth reporting features that we have? Last year was deemed the "Year of Digital Marketing Analytics," by Forbes, yet only 37% of companies surveyed felt that they had the necessary resources to avail themselves of in-depth reporting and analytics.
So what does this mean for you? How do you make sure that you are able to use the data you are collecting instead of hoarding it and saving it for when you 'have time to deal with it?'
If you feel lost in a sea of metrics overload, have no fear! Before you dive into email marketing metrics, social media, digital ads, etc., let's start with the basics: your website.
Getting Started: Choosing your Analytics Method
Contrary to some other types of marketing, your website is one of the most specific and measurable channels that you have available. The good news is that installing analytics measurement is relatively easy and inexpensive.
First, you should start by looking into analytics tools such as Google Analytics, Yahoo Web Analytics, orZift123. Also, be sure to check what is included in your website provider's plan as well. Some content management systems, such as Squarespace, include metrics as a part of their website services.
Ask your web developer if they can assist you with getting started by implementing the necessary tracking code onto your website.
Make a Plan
Ideally, every endeavor you take on as a company should come with a plan. A written plan. This will allow you to have a better understanding of questions such as, "Who will be responsible for which tasks?" "What tools will we be using to collect metrics?" "Who will be analyzing these metrics?" "What are we doing once we receive metrics?"
Being able to correctly set expectations at the beginning allows for less confusion down the road. And helps you avoid that overwhelming, data-overload feeling.
Track Data that Matters for your business
No matter what the newest trend in analytics, make sure that you are actively tracking information that is helpful for your business. Have you seen a great deal of traction from an insightful blog post? Or possibly awesome engagement from a white paper or eBook offer? Use this information to fuel your sales process and understand how to best engage with your audience.
Build reporting that tells a story
One of the biggest opportunities you have as a marketer in the digital age is seeing how your marketing messages are reaching your target audience on a very granular level. Being able to track your users' interest in various different marketing strategies on your website, such as through different white papers, eBooks, free trial offers, etc. will allow you to get a feel for your customers' interests.
Identify data analytics that will impact your ROI
Are there any specific portions of your marketing strategy that are leading to cross-sell or upsell opportunities?
Example:
One of your current customers has filled out 2 registration forms, one for an eBook and another one for a white paper. Both of these assets discussed a specific product that is not currently a part of his/her current buying history.
How to Capitalize:
First you will need to ensure that you have a method in place to track web form submissions – do they come to a leads email address from your website? Do they go into a specific report?
Once you have gotten this information, ensure that you have someone on your team who is trained to analyze the data and see trends in how the user is interacting with your website.
After this information is fully dissected, it can be dispersed to your sales team for further follow up.
Did you think that was the last step? Guess again! One of the most important steps is getting feedback from the sales team – what was the outcome? This will enable you to get the full story, not just part of it. This will also allow you to show the return on investment from your inbound marketing strategy.
Test, Try, Repeat
Continue testing different types of content and don't let yourself become complacent! Although it's always great to stick with what produces positive results, there's always a way to improve your marketing strategy.
Now that you have all of these tools at your disposal, feel free to jump right in! The water feels just fine.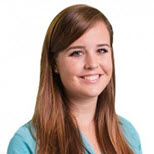 Originally posted on Channel Chatter, Submitted by: Lauren Phelps
Lauren is an experienced marketer with extensive knowledge of various industries and marketing capacities. She is currently working as a Customer Experience Analyst, giving her the ability to assist channel partners in solving their marketing challenges through channel marketing automation solutions.